With the holiday season upon us, it's time to start thinking about shopping and all the fun festivities that come along with this time of year. If you're searching for that perfect knife to buy a special someone, let me help you out with some great options.
Here are some stellar spring-assisted knives that would make great gifts. These blades are the top-selling spring-assisted knives from 2013.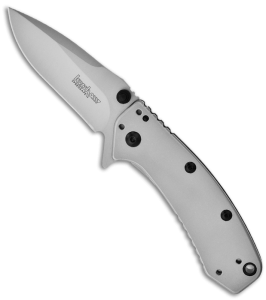 You know this knife. I'm not going to talk about the Cryo a ton because I'm sure you've heard about it, but the Kershaw Cryo is super popular and it won "Best Buy of the Year" at Blade Show in 2012. Its popularity certainly hasn't let up since, and the Cryo II is already in high demand as well. The Cryo is a quality knife that's great for everyday carry.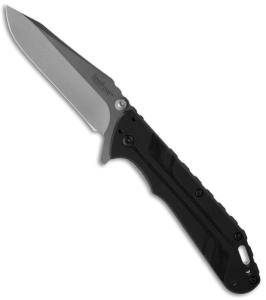 Three Kershaw knives are in Blade HQ's top 5 knives from 2013. The Kershaw Thermite, like the Cryo, is designed by Rick Hinderer. The knife has great slicing and piercing ability, and it also has a solid makeup with its framelock and lockbar stabilizer.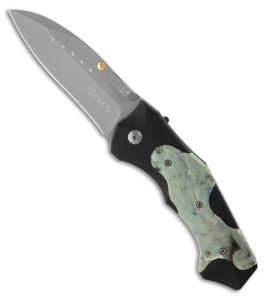 If you're not familiar with Allen Elishewitz, you should get to know his name—the guy has a gift. He designs knives for manufactures and also makes his own custom knives, and they all have some of the most unique designs I've seen. The Montu Scarab is a pretty affordable knife, but its design is no less unique than Elishewitz's custom designs. The Montu Scarab has CRKT's OutBurst opening system and a safety for added security. This is another EDC option that stands apart from other folding knives out on the market.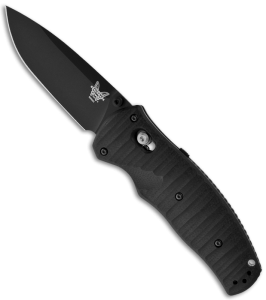 If you're looking for a knife that's seriously solid, consider the Benchmade Volli. The knife utilizes Benchmade's AXIS locking mechanism which is renowned in the knife community. The system is extremely solid and allows for more abuse than your typical folder would. The Volli also has quick and easy one-handed opening, and it's a great size for everyday carry.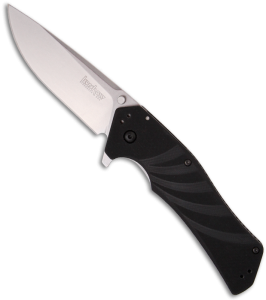 If you're looking for a slightly larger knife, give the Kershaw Piston a try. One definite perk of this knife is that it is made in the USA. The knife also has milled handles, which makes the knife considerably lighter and a perfect, unobtrusive option for everyday carry (it weighs 4.0 oz., to be exact). Other features of this knife include an inset liner lock and a pocket clip that allows for deep-pocket carry.
What spring assisted knife are you asking for this holiday season?