Lately I discovered that there are quite a few celebrity knife knuts out there, and Joe Perry from Aerosmith is no exception. I found this gem on YouTube that shows Perry with his large, classy spring-assisted knife. From the clip, it looks like he is using a custom version of this HTM Darrel Ralph Mad Maxx: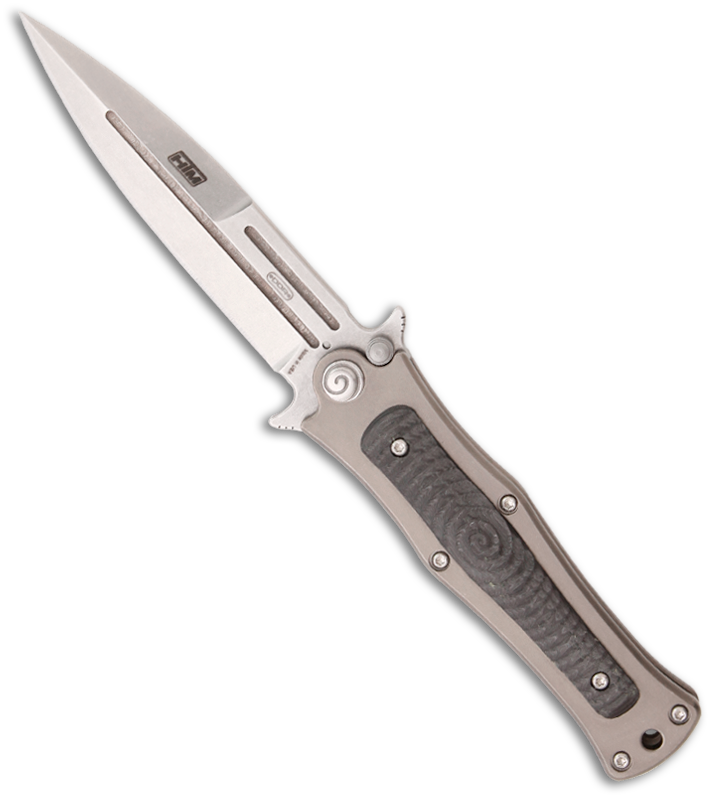 Here's the clip. The knife is displayed for the first time at about 20 seconds in:
The Madd Maxx is a bayonet-style blade made from premium CPM S35VN steel, and the frame is made of titanium. This really is a classy-looking blade, and it has a lot of embellishments that add to its sleek, beautiful design—even the pin at the top of the handle is beautiful with its swirled engraving.
I'm not sure what got Joe Perry interested in knives, but I've got to say, he sure has good taste. You can find this knife and all sorts of other awesome spring-assisted knives at Blade HQ.
What do you think of the Madd Maxx?