Here at BladeHQ we recently got in a shipment of some pretty sleek spring assisted knives, and I just couldn't wait to tell all of you about it.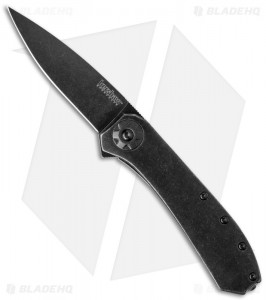 Kershaw is a name that is synonymous with quality, design and durability, and this knife is no different.  The Kershaw Amplitude 3.25 Spring Assisted caught my eye immediately.  Its spear point blade and stainless steel handle both have a blackwash finish, giving a uniformity to the overall knife.
Originally designed by Todd Rexford, the 3.25 is a larger of version of the 2.5 that was introduced in 2014.  This knife is definitely a step up.  Often times you will see knife brands attempt to improve on older designs, only to remove everything you loved about the original.  This is not so with the Kershaw Amplitude 3.25.  Kershaw has taken everything you loved about the 2.5 and just made it bigger.  Perfect for those with larger hands, or if you just want a little more control while using the knife.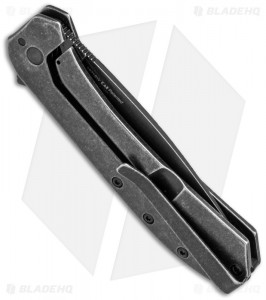 As I mentioned above, the Kershaw Amplitude 3.25 is a Todd Rexford design.  Todd gave this knife a very sleek, polished design.  Making it absolutely perfect for every day carry action.  Grab this knife on your way out in the morning and you will have a trusty tool all day long.
Now, I know what you are thinking.  "If they made it bigger, will it be bulkier"?  I can answer that question with a firm "No".  While yes, the knife has been increased slightly in size, it in no way feels "bulkier".  If anything, it feels sturdier and more reliable to carry.  Making it a perfect companion for all your outdoor adventures this summer.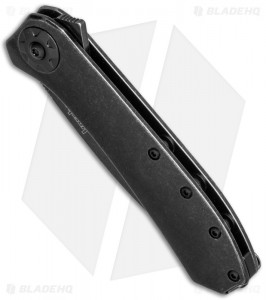 One thing I have always appreciated when it comes to Kershaw is their commitment to making excellent knives, at an affordable price.  They could easily charge an arm and a leg for their quality knives, but instead they are able to offer them at affordable prices without compromising quality.  Bringing impressive knives to knife lovers of all walks of life.  The Kershaw Amplitude 3.25 boasts a modest price tag of $30.95.  You can easily get this fantastic EDC without stretching the budget.  So if you are looking for a new, durable, reliable EDC at an affordable price without compromising quality, I strongly suggest the Kershaw Amplitude 3.25.
As always, we enjoy hearing from you!  Do you plan on getting this great knife?  Or maybe you already have it?  Let us know in the comments below.