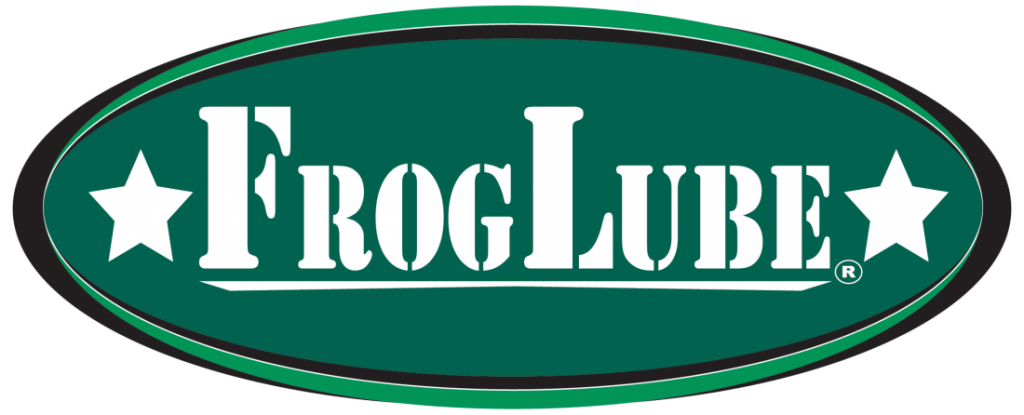 When it comes to taking care of your spring assisted knives, you want make sure you are using the best quality stuff.  Off brand, or cheaply made stuff can damage you knife.  And in the case of spring assisted, it can jam up the spring, or cause it to underperform.  It can be a little nerve wracking to purchase a lubricant for you knife without doing any research first.  You may not know what it might do to your knife.  Once it's inside, it can be incredibly difficult to get it out, should it cause any problems.
So if you are in the market for a new cleaning system, but you're not sure where to start, hopefully we can help get you started.  Recently I tested FrogLube.  I know, it sounds ridiculous.  But I was pleasantly surprised.  I love my spring assisted knives, and I am always so hesitant to clean them, in fear of causing permanent damage.  So I was rather hesitant in using FrogLube.  But, luckily, that hesitation was un-warranted.  I think I may have found my permanent cleaning solution.
FrogLube is the first "green" lubrication system of its kind.  9 times out of 10, it will out-perform its traditional petroleum-based competitors.  This product was extensively tested on all manner of fire arms and knives.  And, to top it off, the item is non-toxic, so you don't need to worry about using it on your knife, then using your knife on something you will be consuming.  It is entirely safe to handle.
At the start, I was hesitant to spend a lot of money on something I was not sure would work.  I don't want to invest upwards of $30 in something when I am not sure if I will live up to my expectations.  So I started with the Frog Lube 5ml Squeeze individual packet.  For only $0.99, I was willing to give it a shot.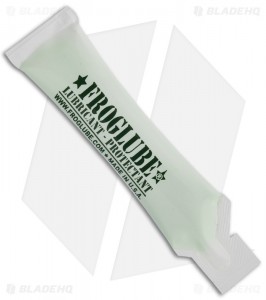 I decided to use it on my BlackFox Tactical 113T Tanto Spring Assisted Knife.  A fairly inexpensive knife.  I would still be upset if it was damaged, but it is easy to replace.  Luckily for me, I didn't need to!  The FrogLube performed beyond my expectations.  Often times, after a while, the lubricant can become tacky, and gum up the spring or swivel point.  This didn't happen with FrogLube.  It provided exactly what I needed.  A lubricant that keeps the swivel point performing at peak functionality.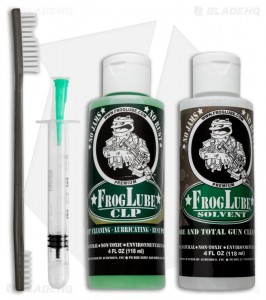 After testing out the cheapest option, and seeing how well it performed, I decided to "spring" for something more long term.  I happily purchased the Frog Lube CLP 4 oz. Premium Cleaner Kit.  Coming with added cleaning brush and syringe applicator, I will be using this on all my spring assisted knives in the future.
FrogLube offers a myriad of different products, from one shot touch ups, to full on premium cleaning kits.  If you are in the market for an outstanding way to care for and maintain your spring assisted knives, I highly suggest you give FrogLube a shot.
Have you tried FrogLube before?  What do you think?  Have any added questions?  Let us know in the comments below.