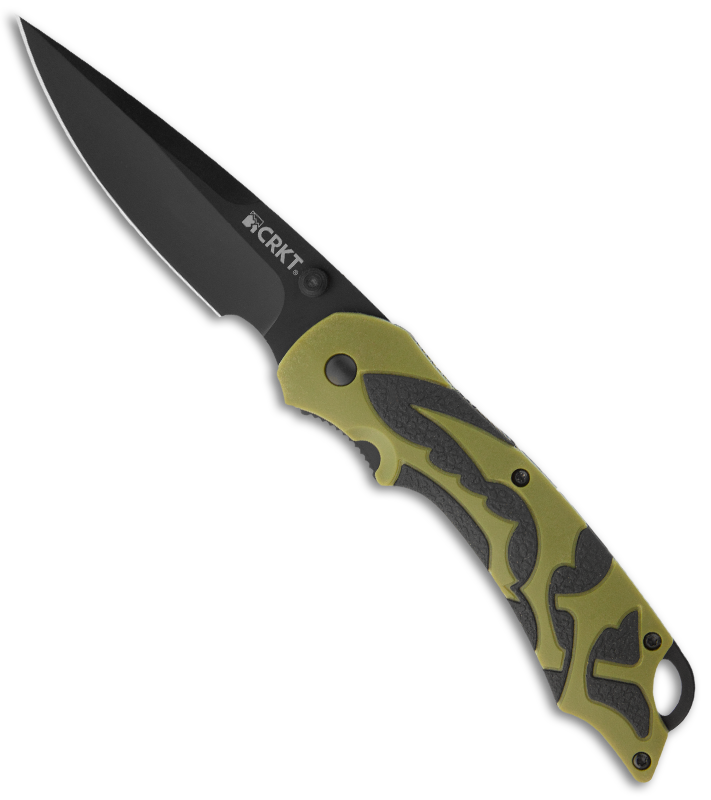 The CRKT Moxie is the newest spring assisted knife at Blade HQ, and it is stellar.
CRKT has really been using a lot of different designers, and many of them are famous. As you might be able to tell from the name, Matthew Lerch designed this knife. Matthew is a custom knife artist, and he specializes in folding knives.
The Moxie is really a nice blade, and it is inexpensive for the quality it gives you. One great thing about this knife is that it is great for everyday use because the blade has pretty versatile cutting ability. It is also very easy to open and close, thanks to the Fire Safe Actuation and OutBurst® Assisted Opening implemented in the knife.
The OutBurst® system is the assisted-opening mechanism that opens the blade. To use it, you have to push the thumb stud outward rather than a forward direction, like most knives that are opened using a thumb stud. The Fire Safe Actuation is used in knives that are also using OutBurst®. Like it sounds, this system is a safety that locks the blade when closed and prevents it from accidentally firing.
A couple of other added bonuses of this knife are the large lanyard hole and also the nice, large pocket clip.
This is a very nice knife all around—if you're looking for a new spring assisted knife, get on over to Blade HQ and get the CRKT Moxie!  It's perfect for everyday carry. It is also available in a black and a gray/black variation if you're not a fan of the green.