If you're really on top of things in the knife world, then you know BLADE Show just happened. Shot Show happens in January and that's where manufacturers typically showcase most of their new product for the year. However, BLADE Show is obviously more geared toward knife manufacturers, and there's still some new product that's released at the show. This year, there was actually quite a bit of new product at BLADE Show. There was one new spring assisted knife that I wanted to highlight today, and it's the CRKT Cobia: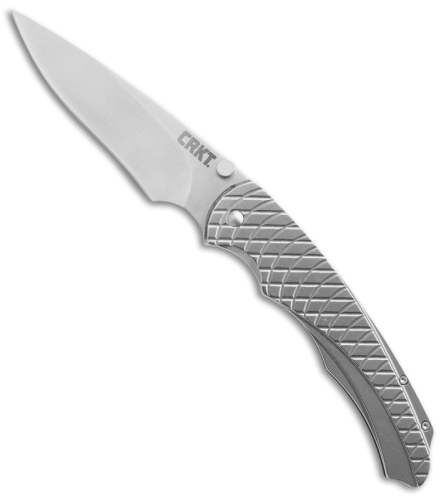 If you don't know who Matthew Lerch is, the Cobia is the perfect opportunity to get to know him! The Cobia is one of his designs, and I have to say, it's pretty sleek. Matthew Lerch is a custom knife artist who specializes in interframe and integral folding knives.
The Cobia is a slim, lightweight spring assist that is excellent for everyday carry. It totals 6.625 inches in length and has a 3-inch, drop-point blade. It weighs 2.5 ounces as well, so you'll hardly notice it in your pocket until it's needed.
The knife features CRKT's OutBurst spring assisted mechanism, so it's got super quick and easy blade deployment. The handle is made of stainless steel, but the cross-hatch texturing is great because it provides good gripping and control when you're using the knife. It also has a good frame lock.
This knife is pretty great because it's functional and compact, making it ideal for everyday carry, but it also looks really classy. What more can you ask for than top-notch functionality and looks? Not much, my friends. Not much.
Do yourself a favor and get a CRKT Cobia from Blade HQ! It will rock your world.