You know the Kershaw Leek. You might even have one in your pocket right know. You've probably never seen a Kershaw Leek quite like this one before though: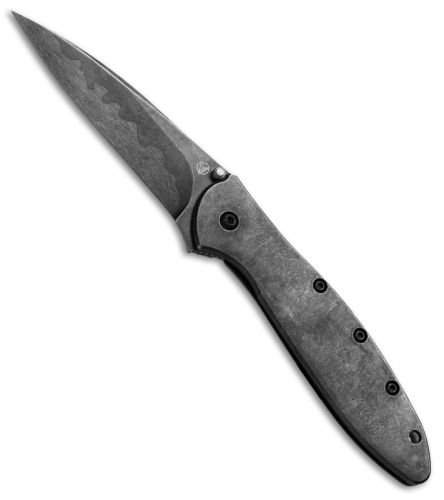 This is the Kershaw Leek Composite. The whole knife, blade and handle alike, feature Kershaw's BlackWash finish. This Leek has a 3-inch blade that's made of Sandvik 14C28N and D2 steel. The overall length is 7 inches and the weight is 3 ounces. The size and weight make this a great candidate for an everyday carry knife, but it's got some personality that you don't often see in your average spring assisted knife.
The Leek is a Ken Onion design, and it's a classic Kershaw blade with a new look that's working really well for it. The knife features a frame lock, so the lockup is solid, and it opens with Kershaw's SpeedSafe technology.
If you're in the market for a new spring-assisted knife or an everyday carry in general, get yourself a Kershaw Leek Composite Assisted Opening Knife. It's a classic made by an outstanding company, and lucky you—it just so happens that you can get it from Blade HQ. Get yours today!