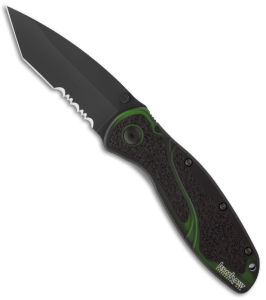 The new, long-awaited Kershaw Blur is finally out!
If you don't know anything about the Blur, that's alright—all you need to know is that gets a lot of attention from knife enthusiasts, and for good reason. The Blur has a sturdy build, which makes it great for most normal tasks. However, it is fairly compact as well, so it is perfect to carry around in your pocket without being burdensome. The Blur has ambidextrous thumb studs and Kershaw's Speed Safe technology, which makes for easy, quick, and smooth blade deployment.
The new green Kershaw Blur is in stock at Blade HQ, so come on over and check it out!