Every so often you come across a knife brand that makes you stop and take notice.  Whether it's their unique designs, quality made knife, or just something that makes it stand out.  In this case, that would be Master Cutlery Knives.  If you decide to browse their great selection of spring assisted knives, you are going to notice they have some very unique, fun knives, worth a second glance.
Not only are the knives they offer fun to look at, they happen to hold their own as far as knives go.  Too often you find a knife with an interesting design, only to find that it is sub-par when it comes to actually doing the things a spring assisted knife should do, sometimes the knife is not made of great material, or the spring just doesn't react like it should.  This is not the case with the knives offered by Master Cutlery.  While the designs are interesting and unique, they function perfectly as a spring assisted.  So not only do you have a knife that doubles as a conversation piece, you also have a knife that will work great, and stand up to quite a bit of punishment.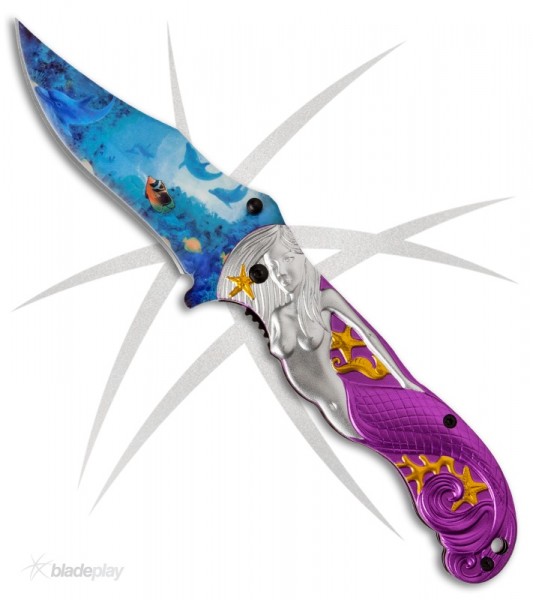 Only with Master Cutlery will you find knives like the Ballistic Mermaid, Zombie Claw, or the Blood splatter.  You have to see these knives to believe them.  The Ballistic Mermaid looks like something right out of Davey Jones' locker.  Adorned with an ocean scene finish, and mermaid handle, this knife is absolutely one of a kind.  This knife is almost as alluring as the sirens song.  You just can't set sail with-out this knife in your pocket.
Or, if zombies are more your thing, the Z-Hunter series is perfect for you, or any zombie fan in your life for that matter.  This series features an absolutely unique collection of knives like the Zombie Medallion, Blood splatter, or the Zombie Claw, just to name a few.   Each and every knife in this series features its own unique design, perfect for taking on hordes of the undead.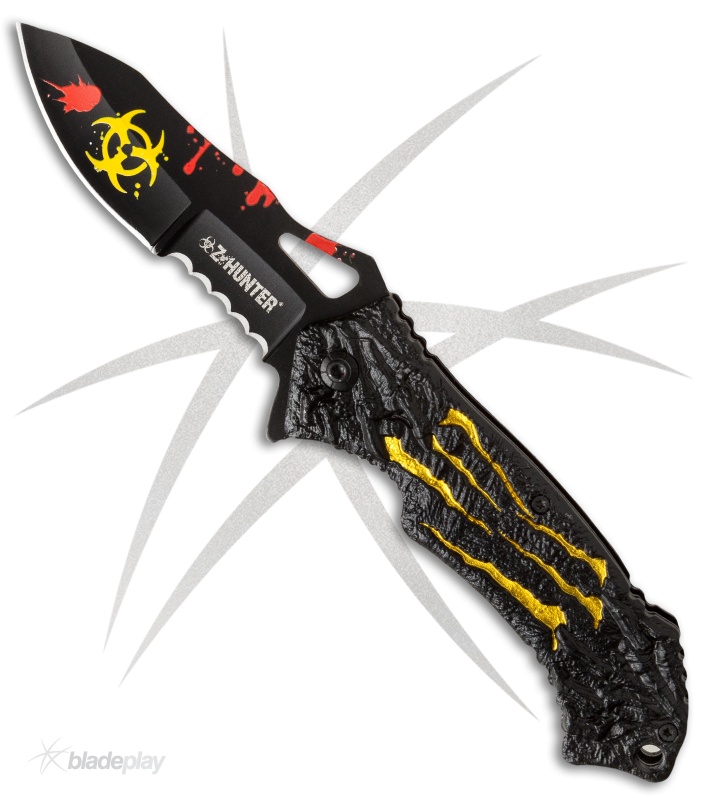 These are just a few examples of the creative, unique knives offered by Master Cutlery.   But no matter which knife you go with, you can rest assured you are getting something affordable, inventive and reliable.
So what do you think?  Do the awesome knives offered by Master Cutlery tickle your fancy?  Let us know what you think of these truly one of a kind knives.