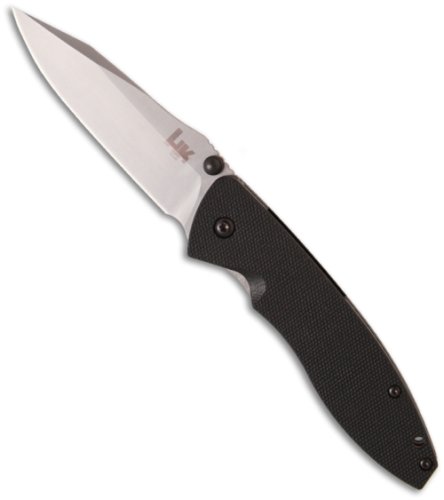 The H&K Nitrous Blitz is a pretty sweet spring assist. Honestly, my favorite thing about this knife has got to be the swedge—it looks sick, and it sets the knife apart from your normal everyday folding knife in terms of looks. In terms of function, though, the Nitrous Blitz is equally amazing.
The knife uses a "spring assisted Nitrous mechanism" that is "built directly into the titanium liners." The deployment on this is super fast and smooth, and it locks with a modified liner lock. The blade is made of 154 CM steel, which holds an edge well, is hard, and even has pretty good toughness for how hard the steel is.
The Nitrous Blitz is also pretty light; it weighs 2.70 ounces, so it won't weigh you down. Overall, this knife is 8 inches in length and it has a 3.4-inch blade. It also has a right hand, tip-down carry pocket clip and it's made in the USA.
The Nitrous Blitz is a knife with excellent quality and functionality. Get yours at Blade HQ!