Christmas is just three weeks from today! That means it's time to get on your holiday shopping, especially if you're planning on buying anything online for your friends or loved ones. No one wants to order a present online only to have it arrive after all the holiday festivities are over, so do all your online shopping early! If you're having trouble getting started with your shopping, you're in luck! We've got some great knife gift ideas in this post to help you on your way.
Knife Gift Ideas
If you have a friend or loved one in your life who loves spring assisted knives, you should definitely check out the Benchmade Volli. One really nice feature of the knife is its really grippy handle. The Volli is really comfortable and secure in hand, making it really functional. It also has S30V steel, which is always a good thing. Another nice thing about the Volli is that it fits really nicely in pocket; it's pretty thin, so it's not bulky and cumbersome to carry.It also has a thin blade that cuts really well.
Benchmade Barrage (or Mini Barrage)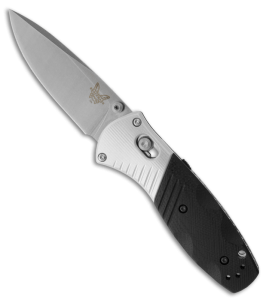 The Barrage is a durable knife and it has an M390 blade, which many refer to as a super steel. M390 has excellent cutting ability and wear resistance, and it has a carbon content of 1.9 percent. Another perk of the Barrage series is that it comes in two different sizes; the Mini Barrage totals 6.91 inches in length with a 2.91-inch blade while the full-sized version totals 8.35 inches with a 3.60-inch blade.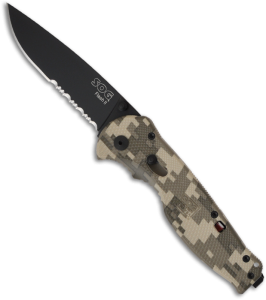 If you're looking for a spring assisted knife that's a little more budget-friendly, the SOG Flash II is another great option. The Flash II has SOG's arc-actuator lock and also SOG Assisted Technology for solid lockup and speedy blade deployment. It also comes in a few different handle and blade variations, so you've got some options to choose from to ensure you pick the perfect Flash II for your friend or loved one.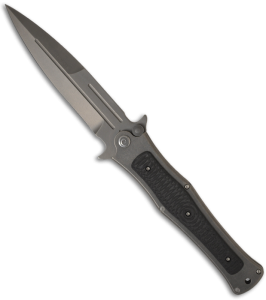 If you want to really spoil that special someone this holiday season, get him or her an HTM Darrel Ralph Madd Maxx spring assisted knife. They rock, as proven by Aerosmith's Joe Perry, who sports a Madd Maxx. The bayonet-style blade on this series gives these knives originality in a sea of spring assisted knives that look largely the same. These knives total over 11.5 inches in length, so they're definitely something you can bust out to impress your friends.
Stocking Stuffer Ideas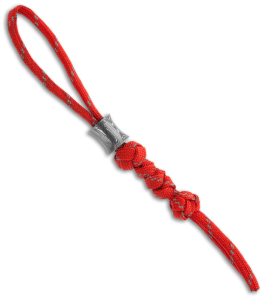 Lanyards make great stocking stuffers! They are relatively inexpensive, and if you aren't planning on buying a friend or loved one a new knife this holiday season, a lanyard can help jazz up an old blade of theirs. Lanyards are great because they make it easier to pull a knife out of your pocket, but you can also take them apart and use the paracord in the event of an emergency.
Knife Care
Knife lubricants are a must-have for any knife enthusiast; they help keep knives in prime condition and operating smoothly. Frog Lube is great, but there are several other options over at Blade HQ as well that  you should check out.
If you don't see the perfect gift in this post, feel free to leave us a comment telling us what you're looking for and we'll help you find the right gift for you. What are you asking for this holiday season?
Be sure to head over to Blade HQ for more great knife gift ideas!