Blade Show has come and gone, and as usual, those present did not disappoint! There are some awesome blades from Blade Show at the store now, and they should be coming on the site in the next couple of weeks. While you're waiting for those pictures to pop up under new arrivals, take a look at the knife that was awarded Best Buy of the Year:
CRKT Endorser Spring Assisted Knife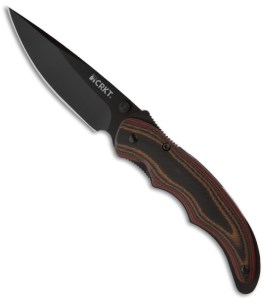 This beauty of a spring assist won Best Buy for 2013!
The Endorser is currently in stock at Blade HQ, and it's only $44.99. For that price, you get an 8Cr14MoV blade and a knife that's perfect for everyday carry. The Endorser features CRKT's OutBurst opening system, and a "Fire Safe" thumb stud. The thumb stud will keep the blade locked in position until you want to deploy it. It also has G10 handles, and the handle fits comfortably in hand. The Endorser is an excellent knife for the price. Get yours at Blade HQ.