Spring assisted knives have brought a new perspective to the knife industry. Many people live in places where automatic knives are illegal, and spring assisted knives have become a legal alternative. Now, top knife makers such as Darrel Ralph, Ken Onion, and Pat Crawford have made custom versions of these pace changing knives.
Here are a few custom spring assisted knives we all wish we could get our hands on:
First up, we have the Custom Crawford Triumph designed by the one and only, Pat Crawford: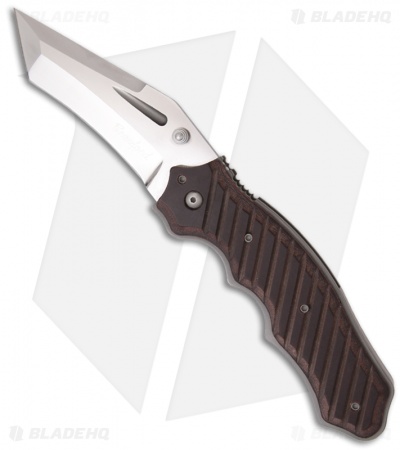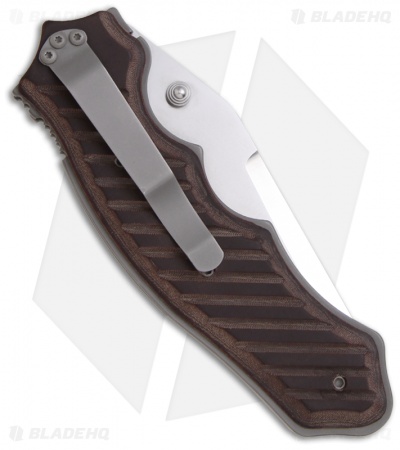 From top to bottom, this knife is guaranteed to be a life-long friend. For you micarta lovers, it features very sleek brownish-red micarta scales. Not only does it look good, Pat Crawford designed this bad-boy to last! It features titanium liners with a high satin finished blade, and this knife will turn heads anywhere you go.
Next, take a look at the Rare Ken Onion Studlock Bump (made for members of his forum):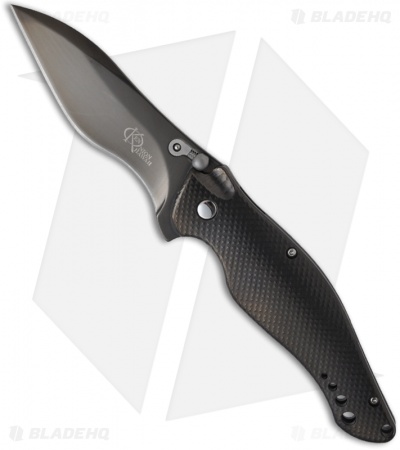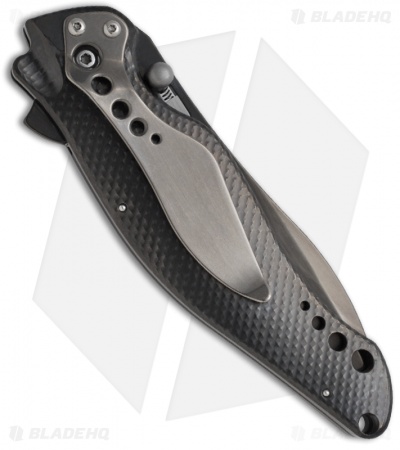 Ken Onion has designed many spring assisted knives, like the Kershaw Leek, but here is a very cool spring assisted custom. The coolest thing about this knife is the 440C "Stud Lock" mechanism. The handle is a very durable but lightweight textured 6al4v titanium with a mirror polished diamond finish. It's a limited edition originally only available to members of his forum. This knife might not be full-custom, but it is sure to be above a semi-custom. Don't act like you aren't impressed by Ken Onion's work on this rare piece.
Here is one more Ken Onion, the Melee: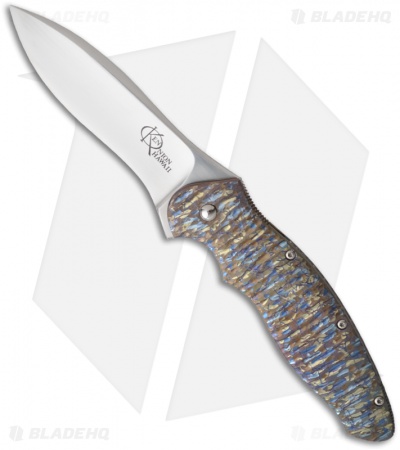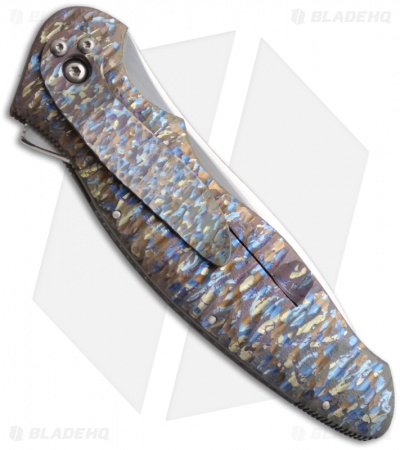 The spring assisted Melee seen above features a carved titanium framelock and pocket clip with a custom finish. The back spacer is G10 with twenty blue sapphires! The S30V blade is hand satin rubbed and opens with a push of the flipper. This is one sweet looking knife!
Try this on for size, it's a Darrel Ralph Custom Gun Hammer: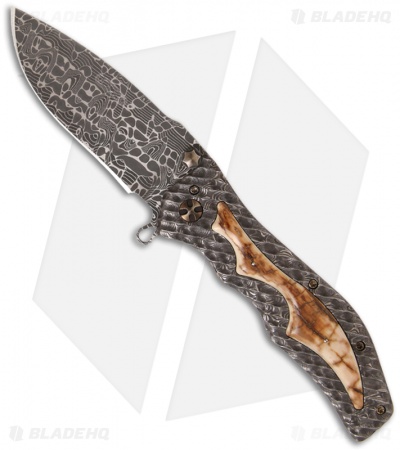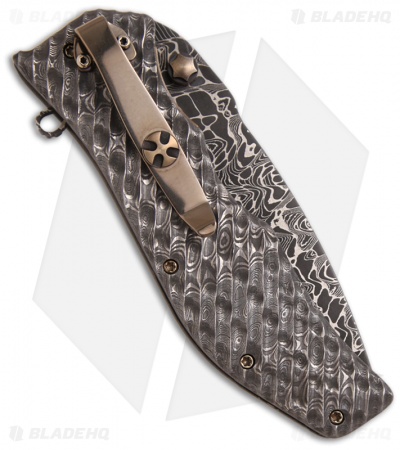 A custom version of Darrel Ralph's Gun Hammer! The damascus blade and handle are from the one and only Chad Nichols. To me this looks like the scrambled damascus stainless steel that he does. The inlay on the handle is a mammoth crackle ivory with heat treated hardware. You won't find a knife that is as smooth and locks up as well as this knife, it's very solid.
Quite simply, spring assisted knives can be more than just your average knife. They are also a platform to make some beautiful works of art. Good luck on getting your hands on one of these.
If you can find one, buy it. I wouldn't pass it up.